What is a "formline"?
One of the strengths of Formgrids is that you can see the form coming into a race (for Race Cards and Results) and the form coming out of a race (as seen in the Results).
The form coming out of a race is more important than the form going into a race. If there are horses "coming out" to win (see diagram) then we have a "formline".
It is important that the "wins" (seen as green grids) are your very next runs coming out (again see diagram).
For instance, the example below is said to be a "strong formline" because three horses came out to win. BIG CAT will almost certainly come out to win the its next run based on this formline. Also take note of SECOND-IN-COMMAND for a place.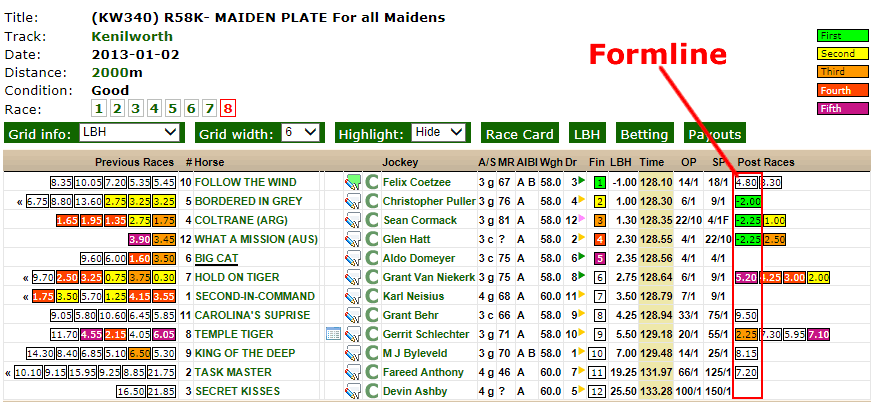 Diagram showing a race result showing a strong formline
Formgrids includes a tool to help you to find the best formlines.
| | |
| --- | --- |
| Created: 2015-02-05 | Revised: 2021-07-18 |